Eine Person zu sein,
die Wert und Eindruck vermitteln kann.
Ein Team zu schaffen,
das Wert und Eindruck vermitteln kann.
Face to Face zu arbeiten.
Patentanwalt / Vorsitzender der CP Japan IP Anwälte

Katsumori ISEKI

Sprachen

Japanisch
Englisch
Hobby
Freizeitaktivitäten im Meer und in den Bergen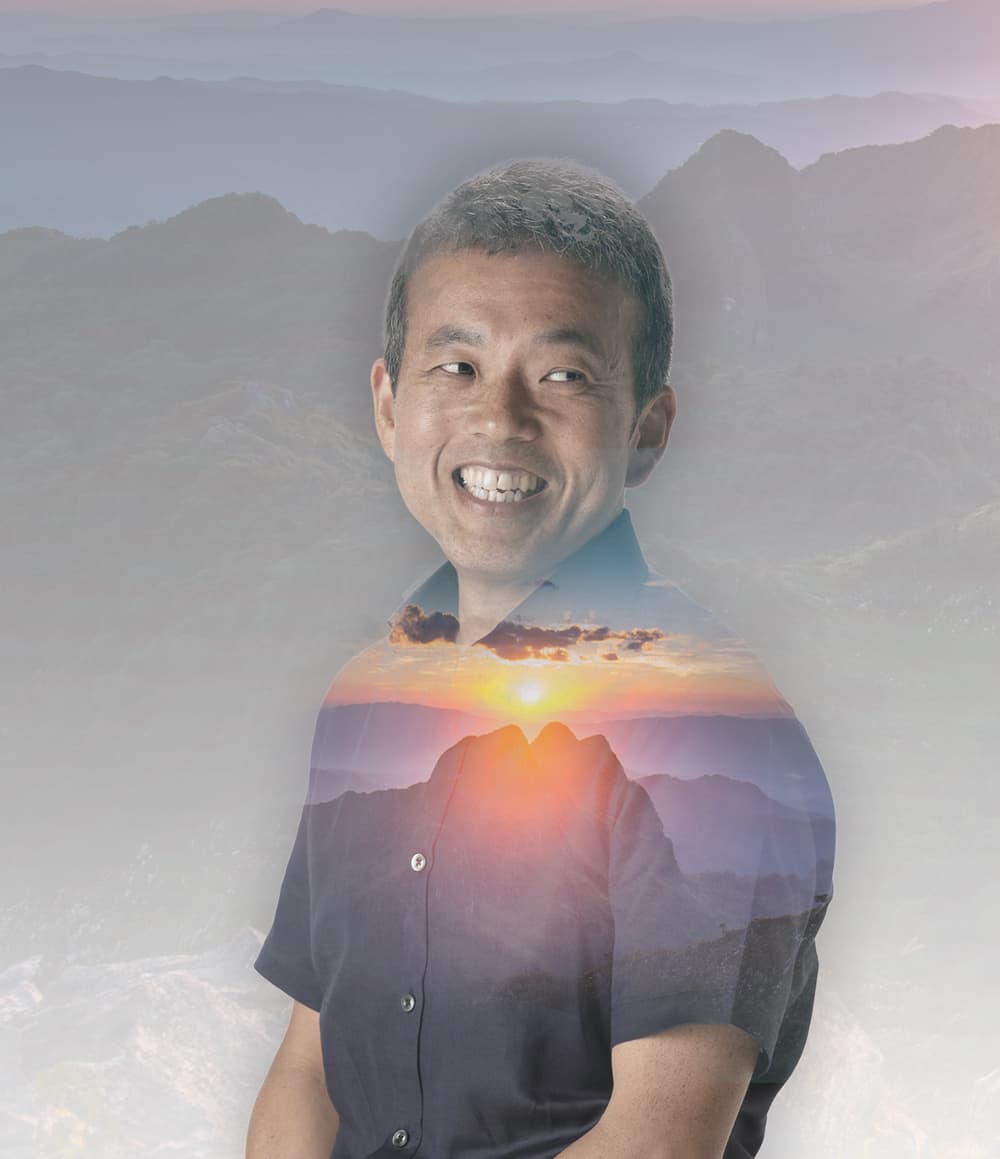 Spezialgebiete
Der gesamte Bereich von Halbleiter (insbesondere Verarbeitungstechnik, Bauelementtechnologie, Halbleitermaterial)
ICT
Telekommunikation
Medizinische Instrumente
Sportwaren.Gegenstände des täglichen Bedarfs, usw.
Sachgebiete
Patent, Gebrauchsmuster, Marken, Design, Urheberrecht, unlauterer Wettbewerb, Prozess, Lizenz des geistigen Eigentums, Beratung des geistigen Eigentums, Handel mit geistigem Eigentum und Technologie.
Erfahrungen in der Patentpraxis von 2000 bisher - Erste 10 Jahre war er tätig hauptsächlich in den Patentanmeldungen eines globalen Elektronikkonzerns in Japan. Er sammelte Erfahrungen an, zusätzlich zu seiner Erfahrung bei den Patentanmeldungen um die Rechte zu erwirken, in Versorgung der Unterstützung beim Streit sowie die Technologieübertragung zwischen Industrie und Wissenschaft, die zum geistigen Eigentum für internationalen Unternehmen und Unternehmen in Japan gehören. Er hat Erfahrung in Verhandlungen und Verträge in Zusammenhang mit geistigem Eigentum, Analyse der Information des geistigen Eigentums und für Geschäftsstrategie und internationale Erweiterung basierend auf die geistigen Eigentümer. Er hält Vorlesungen und teilt öffentliche Aktivitäten in Japan und auch in Ausländer. Er hat Erfahrung der Arbeit in einer US Patentanwaltskanzlei.
LL.M. (Master der Rechte), University of California, Berkeley, School of Law.
Er studierte an der Doshisha University, Faculty of Science and Engineering Chemical Engineering.
danach überwechselte er in der Osaka University of Foreign Studies (heutige Osaka University, Sprache als Hauptfach: Englisch) mit dem Abschluss als Litt.B.
Mitglied von Management Design, Local Benchmark, Japan Patent Attorneys Association (2018-2019)
IP-Berater, Osaka Medical College (2013-2019)
University Research Administrator (URA) (2020.5-), Osaka Medical College
Management support advisor in Organization for Small & Medium Enterprises and Regional Innovation (2015-2019)
Judge of Projects of support for international applications of small & medium enterprises (Osaka Präfektur (2015))
Kooperateur von Auswertung in "Monodzukuri Innovation Project", Osaka Präfektur (2016,2017)
Berater zur Schadensbegrenzung von Counterfeit/Imitation, Japan Institute for Promoting Invention and Innovation (Marken (2011), Patent (2012, 2014))
Mitglied der WG von Management Design, Local Benchmark, Japan Patent Attorneys Association (2018-2019)
Mitglied des Komitees zur Förderung des Standardgeschäfts, Japan Patent Attorneys Association (2020-)
Mitglied von IP circulation fluidization investigation committee, IP Promoting Committee, Intellectual Asset management center von Japan Patent Attorneys Association (2012-2018)
Mitglied (seir 2011), stellvertretender Vorsitzender (2015), Vorsitzender (2016) der International Information Committee, Japan Patent Attorneys Association, Kinki Branche
CET3 Chair(2022.10-)Reporter (2019-2022.9), CET8 Regionalkoordinator JAPAN (2018-2022.9) in FICPI (Japanese Association of Federation Internationale des Conseils en Propriete Industrielle)
FICPI (Federation Internationale des Conseils en Propriete Industrielle) Strategic Planning Committee member (2018-2022.9), Covid-19 Crisis Team member (2020)
Verwaltungsoffizier(2016-) in FICPI JAPAN (Japanese Association of Federation Internationale des Conseils en Propriete Industrielle)
Abschluss WIPO Arbitration Workshop in Korea (2013).
The 3rd Global Technology Entrepreneurship and Commercialization training course (G-TEC 2013, Osaka University)- First Look Technology Assessment Certificate of Training and Team Project Award (2nd place winner) - First Look Venture Assessment Certificate of Training and Team Project Award (1st place winner)
Abschluss des Strategy Task Force Leader Training Program 1st Term (Professionalist, Selection) (2015), the University of Tokyo Policy Alternatives Research Institute
Auszeichnungen: Excellence in Patent Law Services (Innovation & Excellence Awards 2018, Corporate Live Wire)
Auszeichnungen: IP Lawyer of the Year in Japan (International Advisory Experts Awards 2017, 2018)